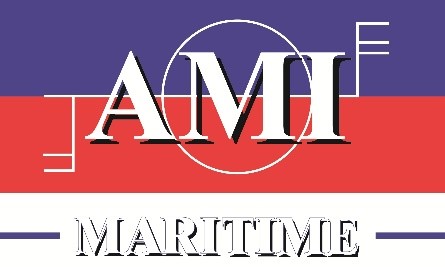 AMI MARITIME PTE LTD
AMI Maritime Pte Ltd is a one stop equipment and service provider for the navigational and communication system.
We are the Far East Regional Centre of AMI Marine (UK) Ltd – a British VDR/S-VDR pioneer & data interfacing expert. AMI Maritime actively markets and supports AMI Marine's products in this region. Our sister companies are based in China, Cyprus, Dubai and Korea.
On top, we also represent numerous world-class manufacturers, such as BMT, Ben Marine, ChartWorld, CNS, Dukane Seacom, EMA, and Honghao, etc.
On the global front, AMI Maritime has a worldwide technical network to support its clients, which covers Singapore, Malaysia, Indonesia, China, Korea, India, Middle East, Australia, and most of the European and American ports. AMI Maritime has a strong and experienced technical team and established a service center in Qingdao, China. We are geared towards service excellence to ensure that our clients' technical matters are resolved efficiently.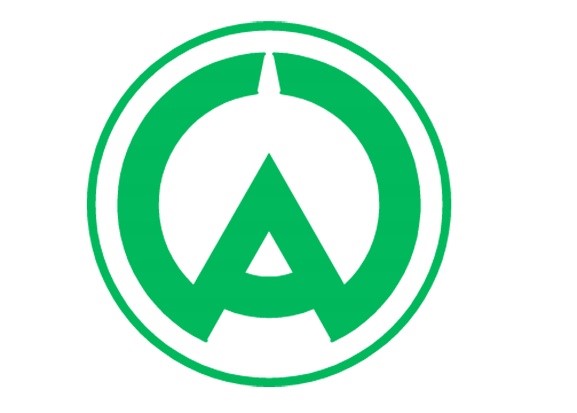 Azuma Engineering (S) Pte Ltd
Azuma Kako Co. Ltd was established in Tokyo Japan in 1935 and from being a car engine repair specialist, Azuma later on shifted its field and became well known for engine components welding repair. Azuma is known as specialist for engine components welding repair and is renowned for helping ocean-farer vessels to recondition and repair damaged engine components.
Through the years, Azuma Group is dedicated to maintain its competencies and expertise in order to address the diverse needs of its clients. We've been in the marine component reconditioning business for many years and continuously receiving authorizations from Engine Makers.
Azuma Engineering (S) Pte Ltd is a subsidiary of Azuma Kako., Ltd. (Japan). It was incorporated on 19 February 1990 and was built mainly for reconditioning of engine components (Piston crown, Cylinder Cover, Exhaust Valves Housing, Spindle and Seat, Piston Rod, Piston Skirt, Fuel Injection Parts, etc.) and authorized by most of the Japanese Engine Makers (Mitsubishi, Akasaka, Hanshin, Kawasaki, Mitsui, Kobe Diesel, Hitachi Zosen, Makita, IMEX and Diesel United).
Our company is committed to achieve professional excellence in fulfilling customers' satisfaction and expectations. It aims to carry out the responsibilities and obligations thru fast and prompt response and give customers fresh information and techniques as approved by engine makers.
AZUMA MARINE & OFFSHORE ENGINEERING (M) SDN. BHD. was incorporated in June 2013 and fully owned by Azuma Singapore. AMOE is Azuma Singapore's subsidiary company and will focus on the reconditioning of marine engine components and specialized in welding/machining jobs for oil and gas industries.

S.Dio
S. Dio develops and sells materials and parts for shipbuilding and power plant. Based on the skills and experience held for manufacturing of marine engine parts, the company continues to identify and develop materials and parts with the specifications that customers require. In particular, S. Dio is developing blade with forged material specifications for Turbine such as for turbo chargers etc. In order to enhance the competitiveness of the company, we are making partnerships with a number of marine engine parts manufacturer in South Korea. In addition, we have OEM production base of the ceramic insulation material for high temperature in China.

Fugro Satellite Positioning Pte Ltd
Fugro Satellite Positioning – Our passion is in getting you precisely where you aim to be! We provide positioning data via satellite channels, staying at the forefront in design and development of differential GNSS technology. Be it Oil & Gas, Marine, Shipping, Governmental or even Archaeological projects, we are able to apply GNSS technology to assist you. With close to 130 reference stations, 10 broadcast satellites and 2 global network control centres, we offer independent, accurate and redundant positioning services worldwide, 24/7. Fully capable of reception from all available constellations – GPS, GLONASS, BEIDOU, GALILEO and more.

Overseas Marine Certification Services (OMCS CLASS)
Overseas Marine Certification Services (OMCS CLASS) is a leading ship classification society. We provide a critical link in the marine risk management chain by serving as an independent institution operating between ship owners, builders, financiers, underwriters, flag administrations, and vessel charterers.
International conventions allow Flag Administrations to delegate the inspection and certification of ships to a Recognized Organization (RO) and Recognized Security Organization (RSO).
As such, OMCS CLASS represent the maritime administrations of Panama, Vanuatu, Barbados, Belize, Sierra Leone, Cambodia, Palau, Bolivia, Paraguay, Tanzania, Togo, Moldova and several others flag states through our worldwide coverage.
In addition to our Head Office located in Panama City, Rep. of Panama, we maintain Five (5) main regional offices (China, UAE, Spain, Nigeria & Paraguay) and over 50 exclusive representative offices at key ports throughout the world, in order to ensure that the Society's full range of services are available 24/7, worldwide.

SMECO
After established in 1989, SMECO has much focused only on piston and liner for 4 stroke diesel engines/generators of engine makers.
It has filed up lots of experience and expertise for manufacturing and maintaining pistons and liners over 25 years. Also it is a professional manufacturer
Of custom-designed high performance piston & liner which can meet all the customer's needs. The piston and liner have been supplied to over 20 countries around the world.
It has developed over 200 kinds of 4 stroke diesels engines / generators.

Tufropes Pvt Ltd
TUFROPES is a leading manufacturers and exporters of Mooring Ropes and articles . We have 6 manufacturing plants and reach over 77 countries in the world . Our product range is
3 / 8 Strand – High tenacity PP Ropes – Supertuf Ropes & Supertuf Plus rope
 3 / 8 Strand – Mixed Ropes – Tufflex ropes – Supertuf / Polyester mix
3 / 8 Strand – Nylon ropes
Mooring Tails
RIng Tails
All these Ropes are backed by Third party Inspection Report and Test Certificates from DNVGL..
Coming soon :
We are Introducing our new product , 12 strand & Winchline shortly.
This high performance rope has better characteristics like High Abrasion resistance cover , smooth running on the winch , Reduced snap back .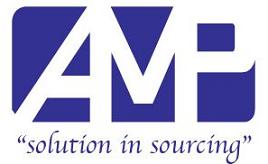 Aerodynamic Metal Pte Ltd
Aerodynamic Metals Pte Ltd. was founded in 2009 by a team of specialist in the field of Aluminium and Stainless Steel who had been expert in these industries for over 20 years.
Aerodynamic Metals strategically based in Singapore having more than 20 countries distribution network and diversified clientele of more than 1000 customers worldwide. By expanding our capabilities and services, Aerodynamic Metals is capable to support the more complex requirements of customers in field of Marine, Precision and Aerospace industries.
We are reputable distributor of Aluminium and Stainless Steel products in form of Sheet & Plate, Rod, Bar, Wire, Tube, and Extrusions. Our Ex-stocks Aluminium grade are A1050, A1100, A2014, A2017, A2024, A3003, A5005, A5052, A5083, A5086, A6061, A6082, A7022, A7050 and A7075 and Stainless Steel 304/304L, 316/316L which are source from reputable manufacturers worldwide where customers can depend on our extensive sales, sourcing networks and our strong market knowledge.
Aerodynamic Metals is committed to serve customer's interest and continue to focus on developing our dynamic service team the capabilities and experience needed to facilitate today demand for proficiency, cost competitiveness and quick response time in global supply chain management.

JOTUN
The Jotun Group is headquartered in Sandefjord, Norway with business focus mainly in Decorative Paints and Performance Coatings (Marine, Protective and Powder Coatings). We take pride in being a global market leader for Marine Coatings. The Jotun Group currently has 37 production facilities in 21 countries, 63 companies in 45 countries and is represented in over 100 countries around the world. Jotun's products have been used for beautiful homes and iconic buildings, to name a few like Eiffel Tower in Paris and Burj Khalifa in Dubai.
Jotun Indonesia is part of the Jotun Group and was founded in 1983. Jotun Indonesia operates in four segments: Marine, Protective, Powder and Decorative and is the market leader for Performance Coatings. We operate 2 factories with the production capacity up to 45 million liters per year for both solvent and water base products and 4500 tons per year for powder products, and operate 6 branches outside Jakarta to support the distribution network to both direct customers and retail partners across the nation. Jotun Indonesia always strives to continue delivering good quality products and services to our customers as we are aiming to be the market leader in all four segments that we operate.
Separators Spares International (UK) Ltd
We are the largest independent manufacturer of alternative spare parts in the world. We specialize in separators, plate heat exchangers, back flushing filters, fresh water evaporators and triple screw low pressure pumps.
Collectively, with our in house manufacturing based in the United Kingdom, Poland and The Netherlands, we believe we have more experience than any other non genuine supplier. We currently hold ISO 9001 and ISO 14001 accreditation for a wide variety of engineering activities.
SSI will share information about their product scope, production processes and our new range of complete products, as well as the advantages of using alternative SSI spare parts.
SSI welcomes you to their stand to see the big variety of compatible spare parts suitable for leading brands equipment such as IMO pumps, Moatti filters, Alfa Laval and GEA Westfalia separators, Nirex Freshwater Generators and most of the major brands heat exchangers. All members from the international SSI sales team are looking forward to see you at Marintec Indonesia 2016 in Jakarta!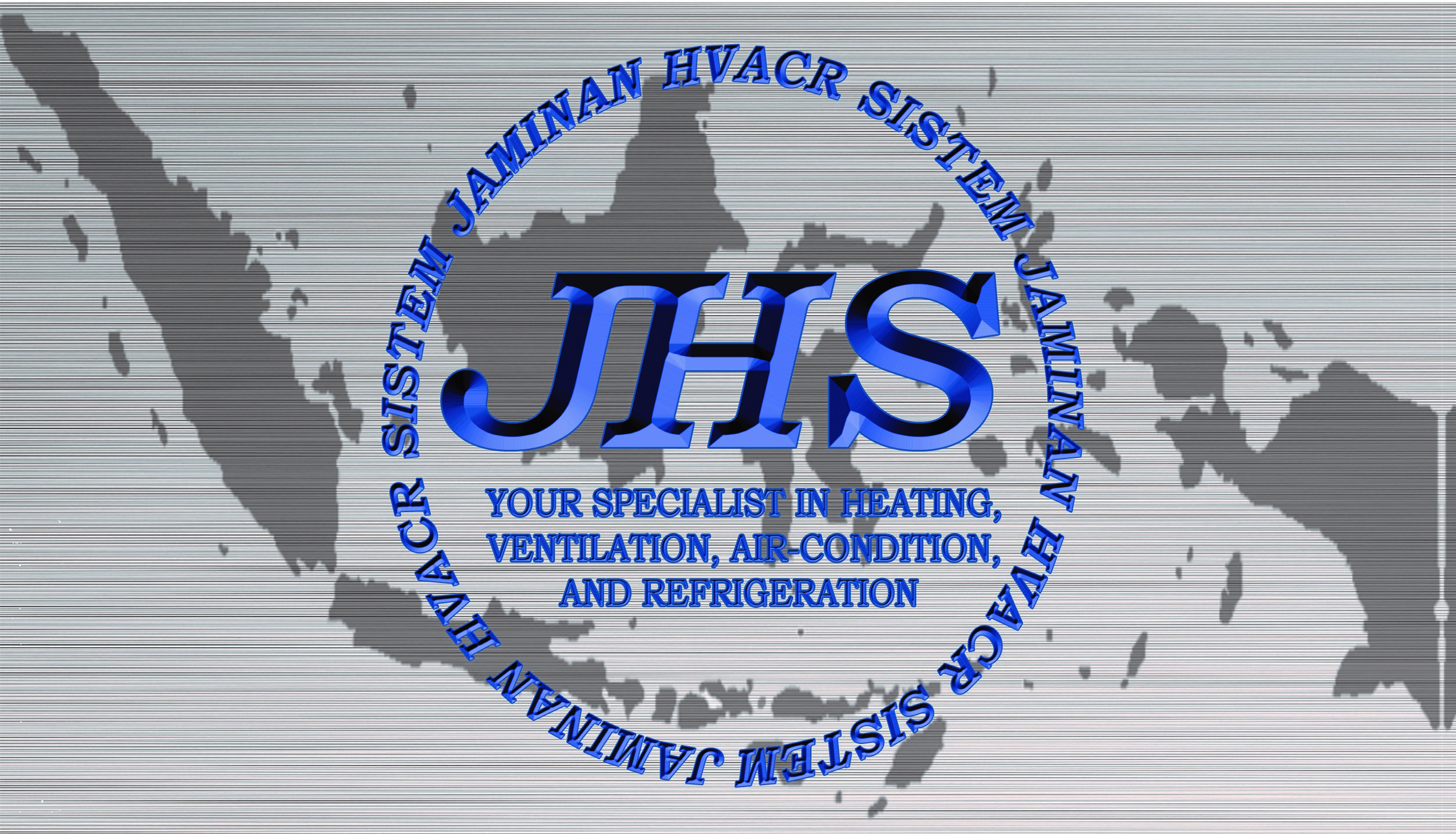 Jaminan HVACR Sistem
Kami adalah perusahaan yang bergerak di bidang sistem pendingin (Refrigeration dan Air Conditioning) yang memberikan solusi total HVAC untuk kebutuhan Maritim dan Industri. Kami menyediakan berbagai jenis produk dan layanan serta berkomitmen untuk memenuhi kebutuhan dan keinginan konsumen.PT. Jaminan HVACR Sistem berkomitmen menyediakan layanan yang memenuhi kebutuhan semua konsumen secara efisien dan berusaha melebihi harapan konsumen sesuai dengan aturan dan peraturan yang berlaku. Kami bertekad untuk memberikan standar terbaik dengan penekanan khusus pada keandalan, keahlian serta daya saing. PT. Jaminan HVACR Sistem juga selalu berusaha memelihara standard an kualitas terbaik untuk produk dan jasa yang ditawarkan. Kami sangat bangga dalam memberikan layanan yang terbaik untuk peningkatan yang berkesinambungan.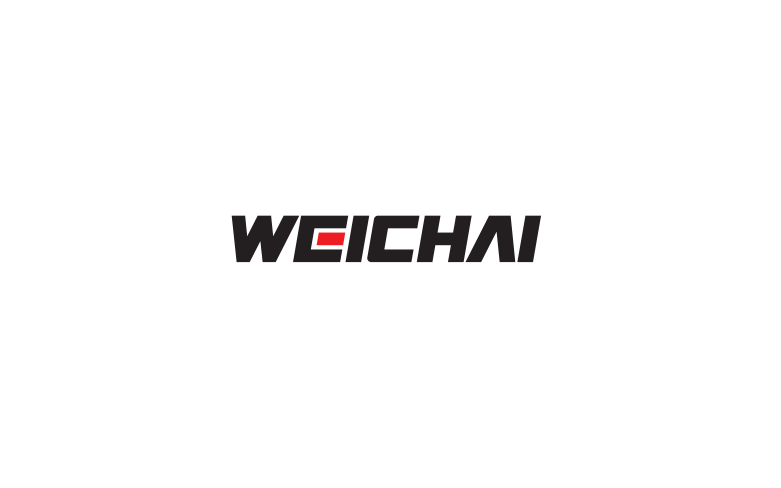 WEICHAI
Founded in 1946, Weichai is one of the biggest automobile and equipment manufacturing groups regarding comprehensive strength.
Having more than 74,000 employees in the world, the group has achieved USD18 billion sales income in 2015, ranked 79th of China top 500 enterprises in 2016.
As the largest marine engine manufacturer in China, WEICHAI designs,manufactures and sells the full-series engines, with annual manufacturing capacity reaching 80 million kilowatts and power ranging from 20 to 12000HP. The engines have been distributed to Russia, Iran, Saudi Arabia,Vietnam, Indonesia, Brazil, more than 110 countries. The products are widely applied in inland river transport, fishing boat, official boat,commercial vessel and other fields. Weichai sets up a service network consists of 5000 special maintenance service centers in the whole nation, with nearly 243 overseas servicing stations.

PaxOcean Group
First established in 1978, Singapore. PaxOcean Group is a leading international player in the shipbuilding and repair services. PaxOcean shipyards offers a wide range of excellent services including, but not limited to offshore services and engineering, ship repair and maintenance, shipbuilding and conversion, rig building and refurbishment, offshore fabrication, FPSO/FSO conversion, maritime clusters, and dedicated offshore platform facility fabrication.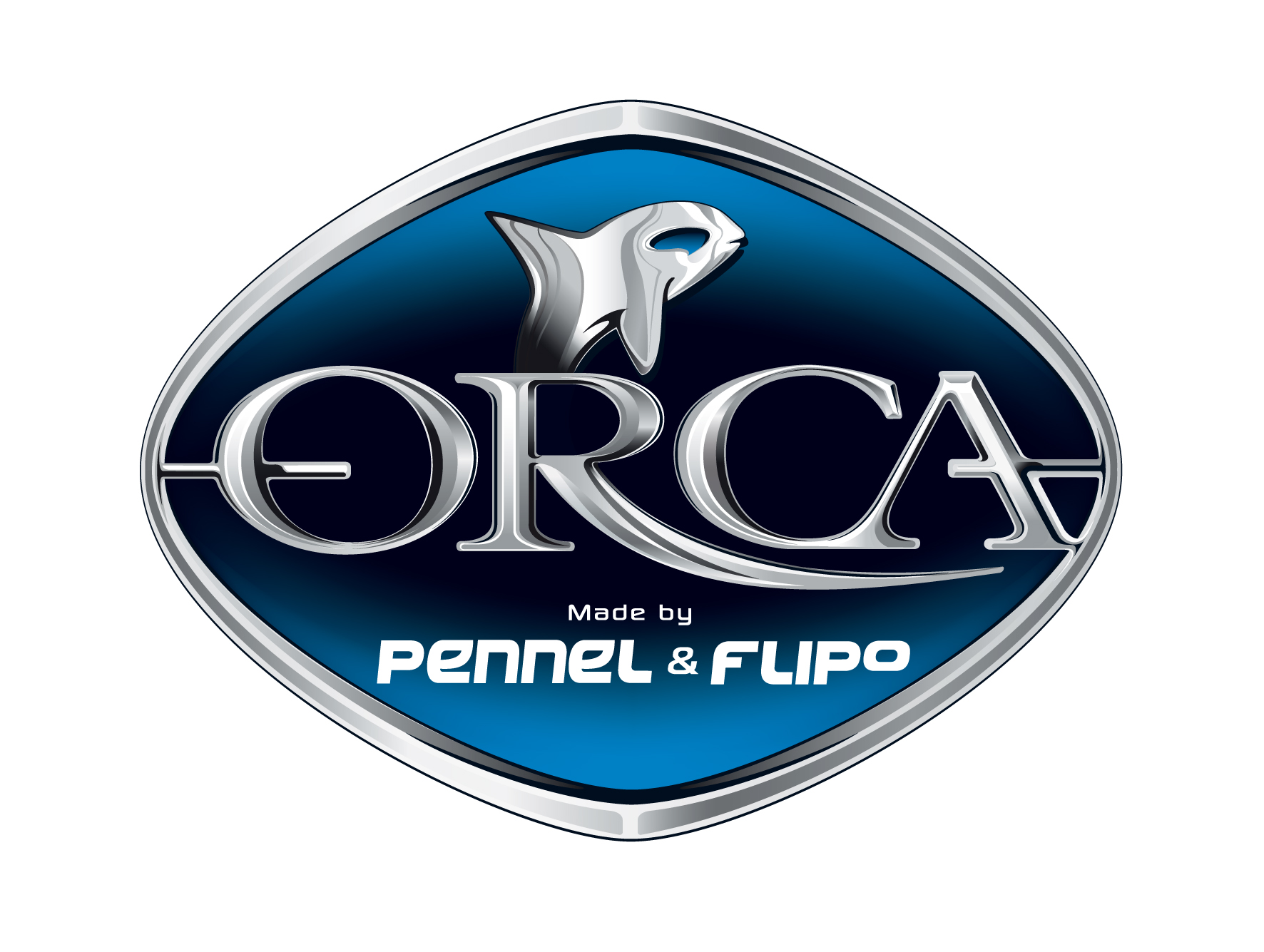 Pennel & Flipo
Pennel & Flipo designs, validates and produces ORCA®-Engineered fabrics to protect Man, Equipment and the Environment.
Marine Engineered fabric : The improved performance of engineered fabrics in the past 20 years has enabled the spectacular growth of market of RIB.
Quality, strength and durability of ORCA® fabrics allow them to fulfil the requirements of both boaters and professionals (rescue, defence…)
Terrindo
PT. Terrindo Bumi Raya was established to initiate the opportunity to take a part of the large community of integrated technology in Meteorology, Seismology, Air Navigation, Disaster Management and Military, mainly purposed to create a world friendly to live and safer environment
Our Philosophy is to protect people as well as their assets, as time flies we've turned into one of the biggest Meteorology, Seismology, Air Navigation, Disaster Management and Military Solution provider in Indonesia. We specialize in providing sustainable with our Fulltime installer team supported by highly efficient administration and management.
What more, the total support from our international partners has given qualified product and services to our customers

PT Hempel Indonesia
HEMPEL is present in the Indonesian market since 1976. HEMPEL built on the brand name, and made it as a market leader in the field of marine and protective coatings.
In 2001, all activities of HEMPEL including manufacturing, sales and distribution merged to form one company – PT Hempel Indonesia. This included the branch offices in Balikpapan (Kalimantan) and Surabaya (East Java), Medan (North Sumatra), Banjarmasin (South Kalimantan), Cilegon (Banten).

Trans Gas Solution
We, Trans Gas Solution are trying to be a market leader, providing LNG-related engineering services such as : – Basic&detail design and supply of equipment for small-scale gas carrier / LNG feeder / LNG barge / LNG bunkering shuttle / others – Engineering support with a lot of experience in the field of LNG Carriers and LNG productions / Storage facilities Currently we are focusing on developing businesses with engineerng capabilities of EPC(Engineering, Procurement, Commissioning) wherever LNG FGSS (Fuel Gas Supply System )is needed. Our goal is to provide the best engineering services focused on LNG. We are making various opportunities as a reliable solution provider for LNG.

DNV-GL INDONESIA
Driven by our purpose of safeguarding life, property and the environment, DNV GL enables organizations to advance the safety and sustainability of their business. We provide classification, technical assurance, software and independent expert advisory services to the maritime, oil & gas and energy industries. We also provide certification services to customers across a wide range of industries. Combining leading technical and operational expertise, risk methodology and in-depth industry knowledge, we empower our customers' decisions and actions with trust and confidence. We continuously invest in research and collaborative innovation to provide customers and society with operational and technological foresight. Operating in more than 100 countries, our professionals are dedicated to helping customers make the world safer, smarter and greener.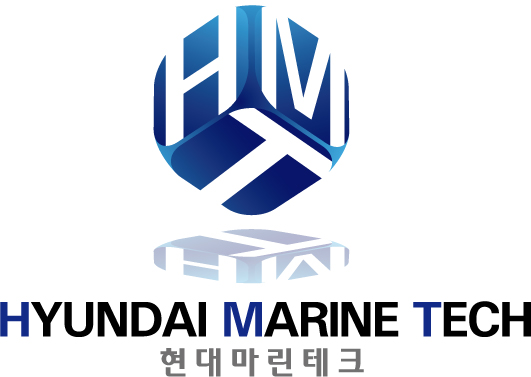 Hyundai Marine Tech
Founded in 2010, Hyundai Marine Tech who is manufacturer, supplier and trader of various kinds of engine & equipment spare parts. We are in a strong position below items. 1)Main Engines & Generator parts Spare parts for Piston, Piston Ring, Water Guide Jacket, Scrapper Ring, Plunger & Barrel, Injection Pipe, Tappet, Spindle, Bellows, Nozzle, Cooling Jacket, Cylinder Cover, Cylinder Head, Valve Spindle, Valve Guide, Fuel Pump Complete, Rocker Arm, Bearing Metal and etc 2)Purifier parts Spare parts for Valve Sheet, Valve Nut, Bowl Bush, Valve Guide, Main Seal Ring, Friction Clutch, Friction Block, Gravity Disc, Solenoid Valve, Vertical Shaft, Spiral Gear, Gear Boss and etc 3)Air compressor Spare parts for Piston, Piston Ring, Connecting Rod, Crank Pin Bearing, Check Valve, Delivery Valve, Lubricator, Oil Filter, Valve Plate, Cylinder Head, Bearing Cover, Ball Bearing and etc 4)Pump parts Spare parts for Pump complete, Impeller, Impeller Key, Mouth Ring, Casing, Casing cover, Shaft, Sleeve, Stage Bush, Bearing Cover, Bearing Housing, Mechanical seal, Piston Liner and etc 5)Turbocharger parts Spare parts for Turbine Shaft, Rotor, Bearing Bush, Bearing Sleeve, Retaining Ring, Oil Labyrinth Packing, Thrust Collar, Sleeve, Thrust Bearing, Packing Ring, Gas Seal Ring and etc We have provided the above service through the accumulated know-how of our professional staff, marine engineers and skilled technicians who are committed to the fulfillment of our clients' needs and requirements having an extensive experience in this area. We take pride in our company's achievements, as we provide "Total Quality Service" and "Total Quality Management", to our clients as both ship owners/managements and traders overseas. We promise that we will contribute to its research and development for providing the most advanced products and services and these will contribute to your competitiveness adapting to the changing enterprise environment of the 21st century.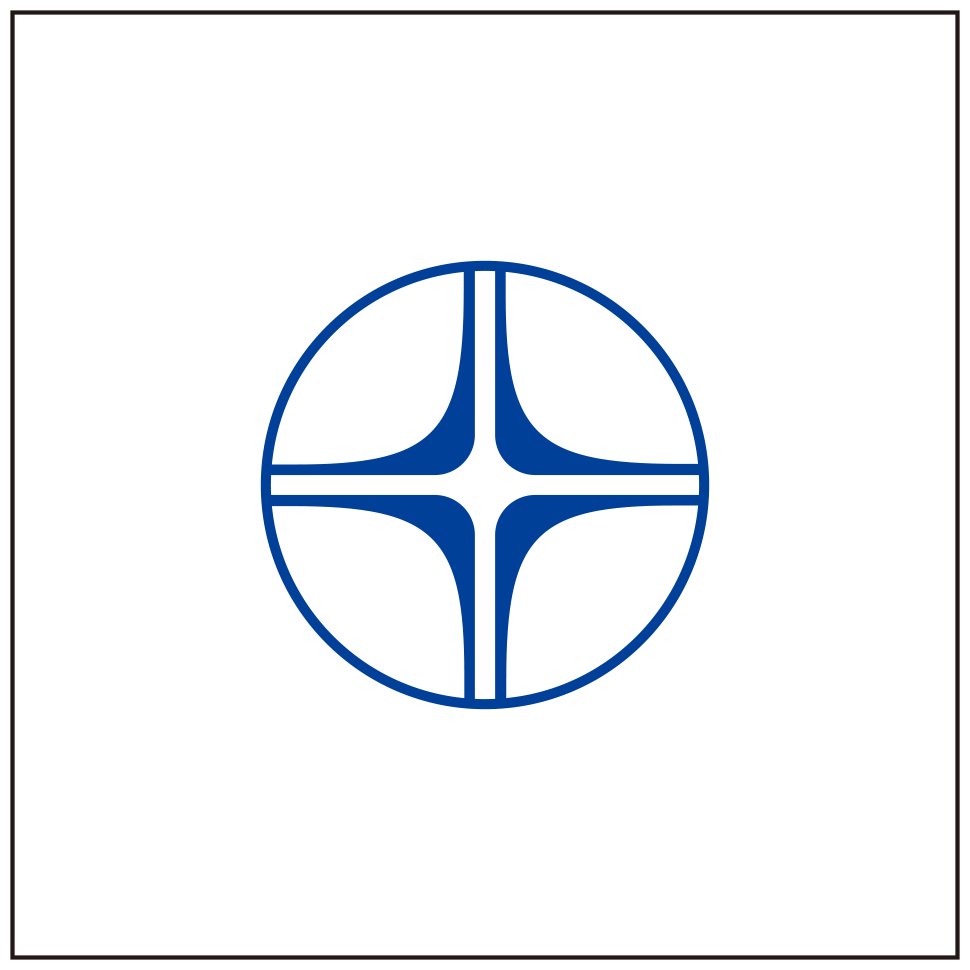 Yoowon Industries Ltd
Yoowon has been challenging the market with its unique technology. including oil filters for F.O. and L.O. Other products such as hydraulic steering gear and marine deck machinery etc. offer the latest design with a high degree of customization to client demand. The company makes utmost efforts to supply its products at more competitive prices together with fast delivery.

NK
For a better world preserving nature and the environment, we've always thought of what should be the basis of the advanced and beneficial technology of the 30 years of NK. We are leading of global shipbuilding materials industry innovatively by constant investment of R&D and creative technology. As the No.1 Marine environment and Energy company, we exported our 30 years of technolofy, such as Ballast water treatment system, Fire extinguishing system, Offshore, Aerospace & Nuclear, and many other fields. Especially, Ballast water treatment system and Fire extinguishing system are installed on a lot of ships all over the world, with the name of NK, the worldwide No.1 frontier. We proudly introduce our fruit of NK technology, NK-O3 Blue Ballast system and NK-CL Clean Ballast system.

Valmax Technology Corporation
We, VALMAX Technology Corporation is the total system integration provider of Process On-Line Analyzer & Gas Metering System, Fuel Gas Supply System also Machinery Package, Valve & Piping can be supplied. In addition, VALMAX can support FEED Engineering for LNG Terminal, LNG Fuel ship system as BOG Treatment System, FGSS.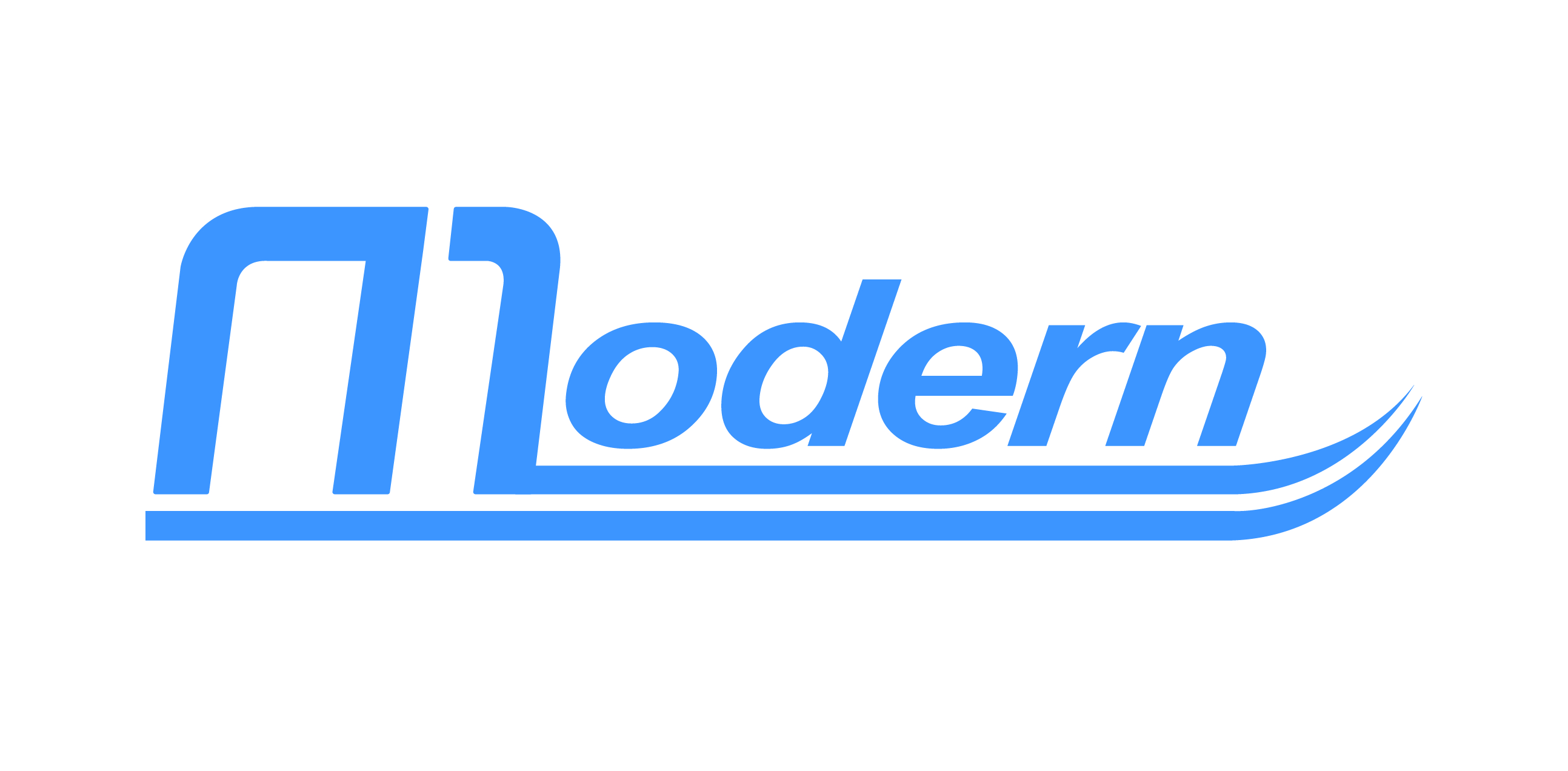 Modern Intech Co.,Ltd
We, Modern Intech Co., Ltd is leading company for textile product what is required frame retardant function for marine projects. Since company established in 1989, we have delivered products for two thousand ships which is merchant ships, naval ships and off-shore. Our main products are fabric for curtain, upholstery for furniture, mattress and sofa/chair. Currently we are trying to develop progressive products for customer satisfaction with rapid changes of customer needs. So we are going to show our products what is already verified for world market to participate Marintec Indonesia 2016.

Korval
KORVAL is a control & safety valve manufacture company established in April 1993, aiming for a international valve provider. It is based on innovative valve technologies, know-hows, and valve specialist with skills and experience origianted from its 20 years worldwide valve supply. The wide range of product model enable KORVAL to propose and supply integrated project packages in various industries such as Shipbuilding, Marine Engine, LNG service, Offshore, Onshore and Nuclear.

Daedong Marine Engine
We are a manufacturer for marine diesel engine and genset in S.Korea. Our products capacity is as like below. * Marine Diesel Engine : 73PS ~ 550PS (including gear box) * Marine Genset : 20kw ~ 250kw (1500rpm, 50Hz, 3Phase) We export these products over 15 countries at present.

Kwang San Co., Ltd
Kwangsan Co.,Ltd has grown into a world leading marine equipment manufacturer specialized in Air Vent Head, Heating Coil, Expansion Joint, Flat Heater, Cargo Deck Heater, Crankcase Relief Valve, SUS Pipe Spool and Framo Hydro Pipe Spool since 1986. We were awarded "World-Class Product of Korea" for both Air Vent Head and Heating Coil in recognition of outstanding technology and expertise, and in honor of dedicated commitment to Korea's exports and national Competitiveness. We have expanded our business field to LNG and environment equipment such as SCR , EGR, WTS, LNG Vaporizer, and Auto-Back Flusing Filter. Kwangsan Co., Ltd has acquired ISO9001/ISO14001,OHSAS18001 and certified classification by ABS,BV,DNV-GL,LR,KR,NK and RINA. The company operates a rigorous ISO quality management system, providing clients with best quality and the most reliable products. Moreover, it ensure that HSE are priorities in all aspects of business management in line with its corporate philosophy of "Utmost Respect for Human Beings.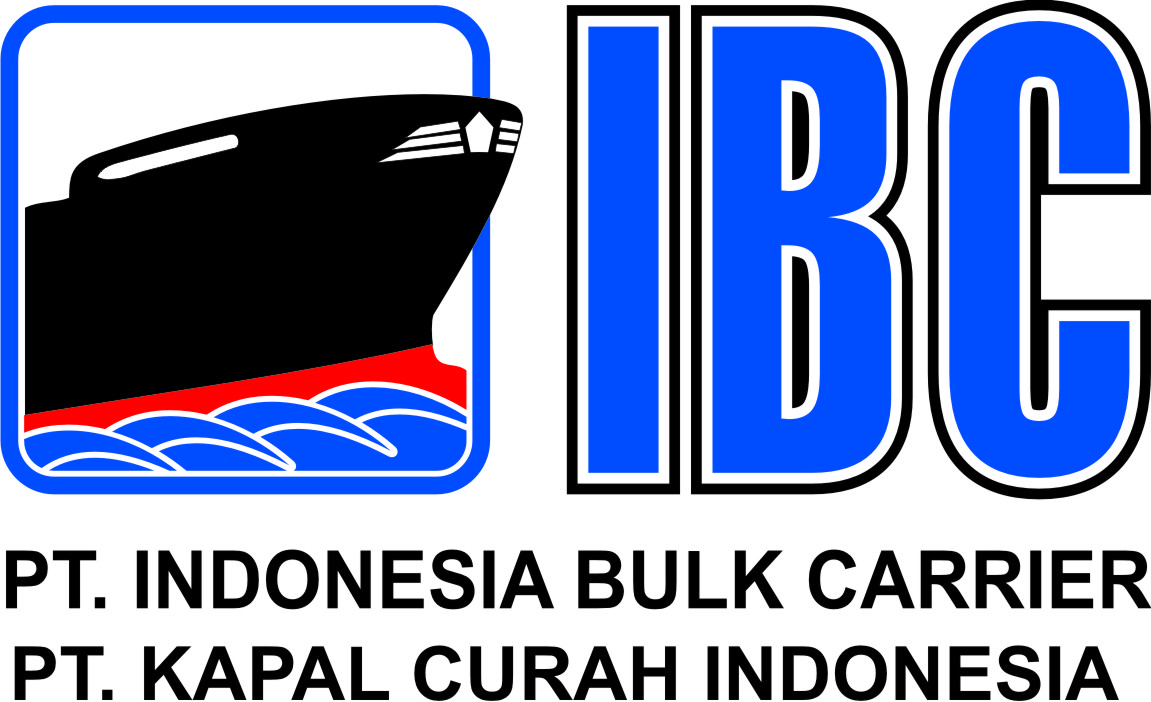 INDONESIA BULK CARRIER, PT
PT. Indonesia Bulk Carrier (IBC) was incorporated in Indonesia since 2010 in response to the demand of sea transportation in Indonesia's domestic market and International market. IBC also promotes Indonesia's vessel in International shipping community.
The company provides shipping services for dry bulk cargoes, containerized, and project logistics as well as other type of vessels, shipping consultancy, agency services and chartering of vessels.
IBC commits to develop and provide excellent services to all of its customers. With over 20 years of management experience in the maritime industry, the Company continues to develop and grow its fleets to enhance the Indonesia National Maritime Industry.
The Company is supported by experience management team and hard working employees in our Jakarta head office and branch offices.
The world is small in the hand of our sea transportation team.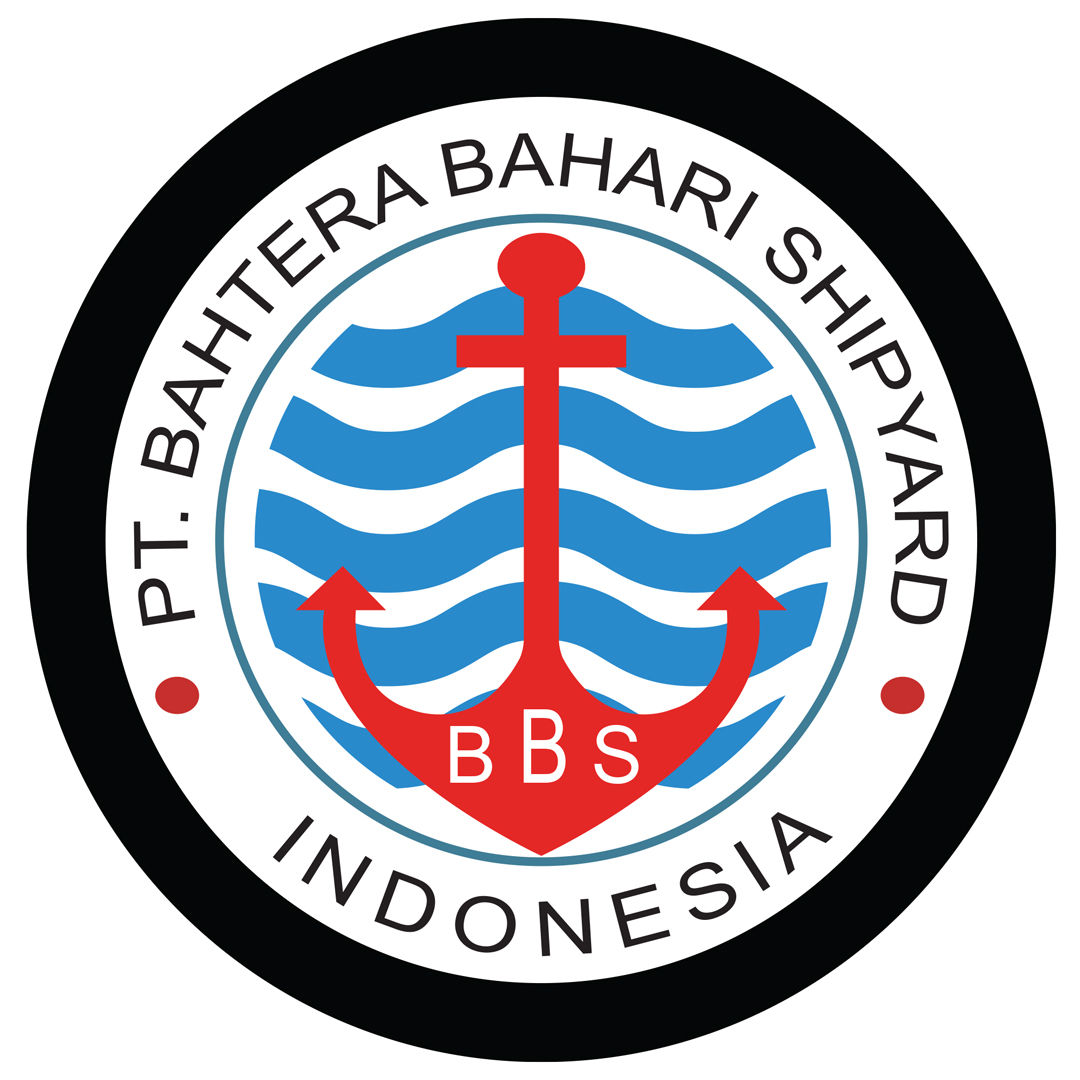 Bahtera Bahari Shipyard,PT
Established in 2005, PT. Bahtera Bahari Shipyard (BBS) operates at Punggur, Batam Indonesia with its principal activity in shipbuilding. Since then, BBS has delivered more than 300 vessels of various types to many satisfied clients. The company provides shipbuilding solutions for Barges, Work Barges, Self-Propelled Barges and Landing Crafts. With proven track records and experience, BBS is able to provide customized solutions for wide range of clients with differing needs. Other services include ship repairs and maintenance. The shipyard is of 52 hectares compacted ground with approximately 320 meters of sea frontage with up to 20m draft and concrete flooring. With such land area, BBS can accommodate up to 30 projects at any point depending on the scale.

Figar Jaya Samudra,PT
PT Figar Jaya Samudra was established since 2001 in Jakarta as Bunker Supplier & Trader, we supply bunker at major Indonesian Ports such as : Belawan, Batam, Palembang, Panjang, Merak, Cigading, Anyer, Tg. Priok, Marunda, Semaramg, Surabaya, Tuban, Gresik, benoa, Balikpapan, Banjarmasin, Samarinda, Bitung, Makassar, Ambon, Sorong etc.
As Pertamina's Bunker agent we can supply product : MFO180, MFO380, MGO/HSD & MDO/MDF, quality specification as per DirJen Migas no. 14496K/14/DJM/2008. Our mission to be World Class Bunker Supplier, supported by Our Professional Team with Quantity-Quality Assurance.

Wintermar Offshore Marine Group
As a one-stop offshore marine service company, Wintermar Offshore Marine Group supports all types of offshore operations while offering innovative vessel and logistical solutions to its clients. We cater to offshore oil and gas upstream activities, from exploration through development, and production to post-production operations. While meeting our long-term contracts, we also have vessels ready and on-call for short-term and spot charters.