Maps & Globe
Maps & Globe Specialist Distributor Sdn Bhd was established in 1993 and hold a long excellence tradition as a cartographer and now as an innovative media house. We provide advertising and mapping solutions for a broad spectrum of industries. Our map carries advertisement that connects our client to their prospect efficiently and effectively. Our portfolio of map products and mapping services are well diversified. We hold ourselves to the highest standard of professionalism both in our product and services. For more information on our product and services, please log on to our website at www.mapsglobe.com or www.mapsglobeonline.com for online purchasing.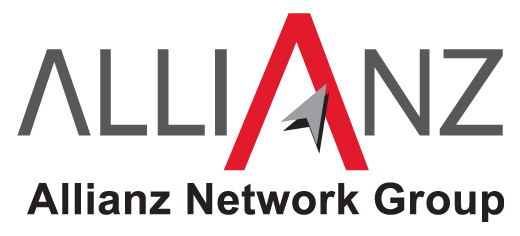 Allianz Network Group
Being the only Asian International Industrial directory circulated within the South East Asia region, Asian International Industrial Directory is in a unique position of bridging Asia and regional businesses. Asian International Industrial Directory allows regional and international companies to expose their brands and products to the Asia market while allowing ASEAN businesses exposure to the region. By participating at over 30 trade shows and exhibitions annually, we bring buyers and sellers from different industries during these exhibitions. Asian International Industrial Directory continues to look after the interests of our clients by continually building networks with prospective customers.

The Green Book
Since 1980, users from the industrial, commercial and consumer sectors are continually applauding Promedia Directories Pte Ltd, more renowned as The Green Book, for its detailed and specific business information. Bringing into play the 3 key media – Printed, Internet & Cd-rom. The Green Book has been economically advantageous in providing a 2-way business communication between its users and advertisers. Functioning as a sale and marketing agent in the local and regional vicinity, it is no marvel that The Green Book comes across as the first choice for business connections.

Indopetro News
indoPetro is a specialized magazine oil and gas in Indonesia. indoPetro are under the legal aspect of PT. IndocitaKarya Media (Indokarmed). indoPetro listed as the only specialized magazine in oil and gas upstream sector which has an extensive network among the stakeholders – government, ministries, regulators, legislators, relevant agencies (Ministry of Energy and Mineral Resources, Directorate General of Oil and Gas, SKKMIGAS), oil and gas company, communities, oil and gas producing regions, oil and gas support services companies, professional associations, university-related oil and gas, students and the public.
www.indopetronews.com

kaiji Press
Kaiji Press is known as a highly respected Japanese media. It publishes two publications, called "Daily KAIJI PRESS" and bi-monthly magazine "COMPASS". They are covering a wide-range of the maritime industry, including shipping, shipbuilding logistics, ports, and maritime-equipment. The readers are from top executive to front-line business people in sales.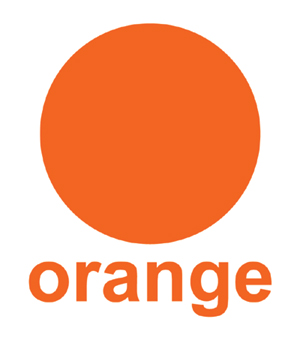 Orange Industrial
The year of 2014 marking the great Twelve years of Orange Media Group in providing industrial information across the South East Asia region! Ever since the very first regional circulation, the title has grown into another Six more publications that covers and speak the local languages in the region.
Industrial Guide Asia is the core and only industrial media that spearhead in the region, with both local and overseas operation team to offer personalize assistance and consultation. For more information, log on to www.industrialguideASIA.com and periodic e-news www.industrialnewsASIA.com

PORTArea.com
PortArea.com is World Leading Port and Agency Portal. Company established in 2008 and keeps the flag in hand with welcoming more than 20.000 unique visitor every month. More than 3.500 seaports, daily posts, sectoral news and hundreds of logistics movies are published in www.PortArea.com

FreightArea.com
FreightArea.com is the leading on-line Freight Broker in the World!
FreightArea.com sees itself as a service provider to the freight industry. We don't ship anything, we don't carry any goods. We just GUIDE freight buyers to right logistics companies!
FreightArea.com is a leading provider of web-based freight transportation management services to businesses of all kinds. We created very complicated algorithm to provide you world's simpliest and user friendly e-logistics system.

Seatrade Global
Founded in 1970 by Themistocles Vokos, Seatrade is a firmly established brand in the international cruise and maritime community. Its publications, events, management training, award schemes and websites cover every aspect of cruise and maritime activity and are known and respected around the globe. Seatrade's principal strength is its ability to bring key people together, encouraging innovation and facilitating better communication within the industry.
Seatrade's headquarters are based in Colchester, UK, with regional offices in Dubai, Singapore, as well as representatives in all major maritime centres and cruise destinations across the globe.

Ship & Offshore
With "Ship&Offshore", DVV Media Group offers in addition to the established brand Schiff&Hafen a product family presenting specialist information on marine and offshore technology for the global maritime market. The English-language maritime trade journal Ship&Offshore, founded in 2009, focuses on subjects ranging from classic shipbuilding and the marine equipment industry to offshore and marine technology, which because of its strong growth potential is of increasing significance for the maritime sector. New challenges connected with sustained exploration and production activities at great sea depths and in ice-covered areas as well as the harnessing of alternative energies such as offshore wind and tides call for technically sophisticated system solutions from the market players in all maritime segments.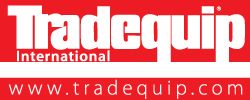 Trade Equip International
Tradequip International, www.tradequip.com, is the energy market's leading resource for global oilfield equipment & services. Tradequip delivers tremendous value & exposure as a fast convenient way to buy & sell new & used equipment & services worldwide 24/7!

TradeWinds
Whether online or in print, our global team of specialist journalists will keep you up-to-date with this dynamic sector.
We broke the mould for shipping journalism when we launched in 1990 and we still remain the go-to resource for professionals today. Whether it's tankers, bulkers, boxships or LNG carriers; insurance or casualties; shipbuilding, finance or offshore, it's all here.

Asian Manufactures Journal
Asian Manufacturers Journal (AMJ) is an online trade magazine that reports mainly the products made by Asian countries. There are totally 25 product categories. It is a direct and simple way for the worldwide buyers and importers to search for their required products. It also helps the Asian manufacturers or suppliers to display their products clearly in a systematic way so as to develop their export business.

The Sailings Group
The Sailings Group, a leading transportation and logistics media enterprise, is devoted to providing one-stop advertising and marketing benefits for its target markets through Sailings magazine, Logistics Plus magazine, e-Sailings.com, ScheduleBlast.com, Sailings eNewsletter, marketing events, Sailings Creative & Art, FindJobs and ILIU.

Indonesia Maritime Magazine
Indonesia Maritime Magazine is the first maritime magazine in Indonesia, which provides you accurate information related to any issues about MARITIME, presented in four segments: Ocean, Fisheries, Coastal and Nautical.

Indonesia Shipping Gazette
With the most complete, comprehensive, reliable shipping and logistics information, Indonesia Shipping Gazette (ISG) aims to effectively guide everyone who needs to deliver cargoes in Indonesia to and from inland / worldwide destinations and origins, enabling them to attain 'higher efficiency', 'safer arrival' and 'lower cost' for all kinds of shipment.

Inside Marine Magazine
As the maritime world relies more and more on technology, and as new economies grow, Inside Marine is at hand to report on the latest technologies, acquisitions, mergers and appointments as well as to provide in depth profiles for companies and connect them to new opportunities.
Inside Marine is circulated in a virtual magazine format and a hard copy is also available in order to meet the demands of our readers and gain maximum exposure for our customers. It is also promoted at leading trade shows and exhibitions. Each issue is focused on a particular area of the maritime industry and includes profiles, press releases, exhibition previews, news, views and advertisements from leaders in that sector.
Our determination to work closely with all companies in the marine industry helps to build strong and lasting relationships that enable us all to connect the 7 seas and 5 oceans with one voice!

Jurnal Maritim
Dedicated to the Indonesian inshore, offshore, coastal zone and short sea commercial maritime business.

Petromindo.com
Petromindo, standing for petroleum, mineral of Indonesia, is an information service on Indonesian petroleum and mining on the Internet. Given the close connection of the petroleum and mining sectors with power sector, it also provides information on power.
Petromindo aims to support the development of Indonesian petroleum, mining, and power sectors. It helps the company executives of the industries in their daily activities amid the changing political environment of Indonesia; promotes Indonesian petroleum, mines, and power investment opportunities to outside Indonesia; helps students and analysts to understand the industries.
Petromindo will become the single and most comprehensive source of news and information on Indonesian petroleum, mines, and power.

IAA Portnews
Information & Analytical Agency PortNews (IAA PortNews) was created and registered as a Russian media outlet in 2004. Today IAA PortNews is a leading and widely read source of maritime and river transport news, and a channel of interactions of businesses, government and the media. About 8,000 regular Russian readers visit the website – the fact speaks for itself about the interest to our project. Industry-focused readers North-West to the Far East of Russia is our readership, as well as the CIS countries, Europe, China and the U.S.

Shephard Media
With a respected presence in the defence and aerospace sector, Shephard Media publishes six business-to-business magazines, ten handbooks and a number of online news portals that deliver the latest international news from the C4ISR, land warfare, military logistics, rotorcraft and unmanned vehicles sectors. Following this success, Shephard Media is now launching International Maritime & Port Security alongside the Maritime Security Handbook to complement its ever-growing portfolio of essential publications.

Ship2Shore
Ship2Shore is a bilingual (ITA/ENG) web magazine dealing with shipping, ports, transport and logistics with a b2b approach; internationally well-known, is considered the most acknowledged source of information for companies interested in being updated on the latest news of the transport sector in Europe, specializing in the Mediterranean region. A free trial is available by registering at www.ship2shore.it.

Maritime Connector
We are your #1 internet portal for maritime employment, services, vacancies for seafarers.

OGE Asia
OGE Asia is a business magazine of international standard and uncompromising quality that focuses on the oil, gas and electricity industries. It provides exclusive coverage, from analysis of the impact of government policies to profiles of leading corporate players, market analysis, and trends in the industries and related businesses, such as shipping, drilling services, transportation, technology, and so on. It also provides key statistics of the oil, gas and power industries.

Worldoils
Worldoils is a company that combines the power of marketing as well as the in-house expertise for the Oil, Gas, Offshore and the Maritime industries. Worldoils' web portal www.worldoils.com has become a truly central platform for visitors who need information regarding oil and gas products and services, research, training, conferences, news and events as well as a popular advertising base for providers of Oil, Gas, Marine and Offshore services. Worldoils has also launched the jobs system and a marketplace. In the recent months, Worldoils has strengthened its position as a fast developing central place for buying and selling of land rigs, offshore rigs, barge rigs and other oilfield and subsea equipment.

Asia Shipping Media
Asia Shipping Media (ASM) is the region's top maritime publisher. Drawing upon a network of unparalleled writers and marketing professionals ASM's aim is to be the global platform for Asian shipping.
ASM has a portfolio of magazines, news portals and niche events, backed up by the strongest social media presence of all maritime publishers worldwide.
Founded in January 2012 in Singapore ASM has offices in the Lion Republic, Hong Kong and Dalian.

TradeFord.com
TradeFord.com is an online Global B2B Platform connecting thousands of Buyers and Suppliers at a reliable, common platform. As a one of the rapid growing international trade promoter, TradeFord.com provides global importers with quality information on products, exporters, suppliers, manufacturers and wholesalers. For the past one year, we have been dedicated to our industry, and on our platform serviced businesses from all over the world.
Visit Website: http://indonesia.tradeford.com/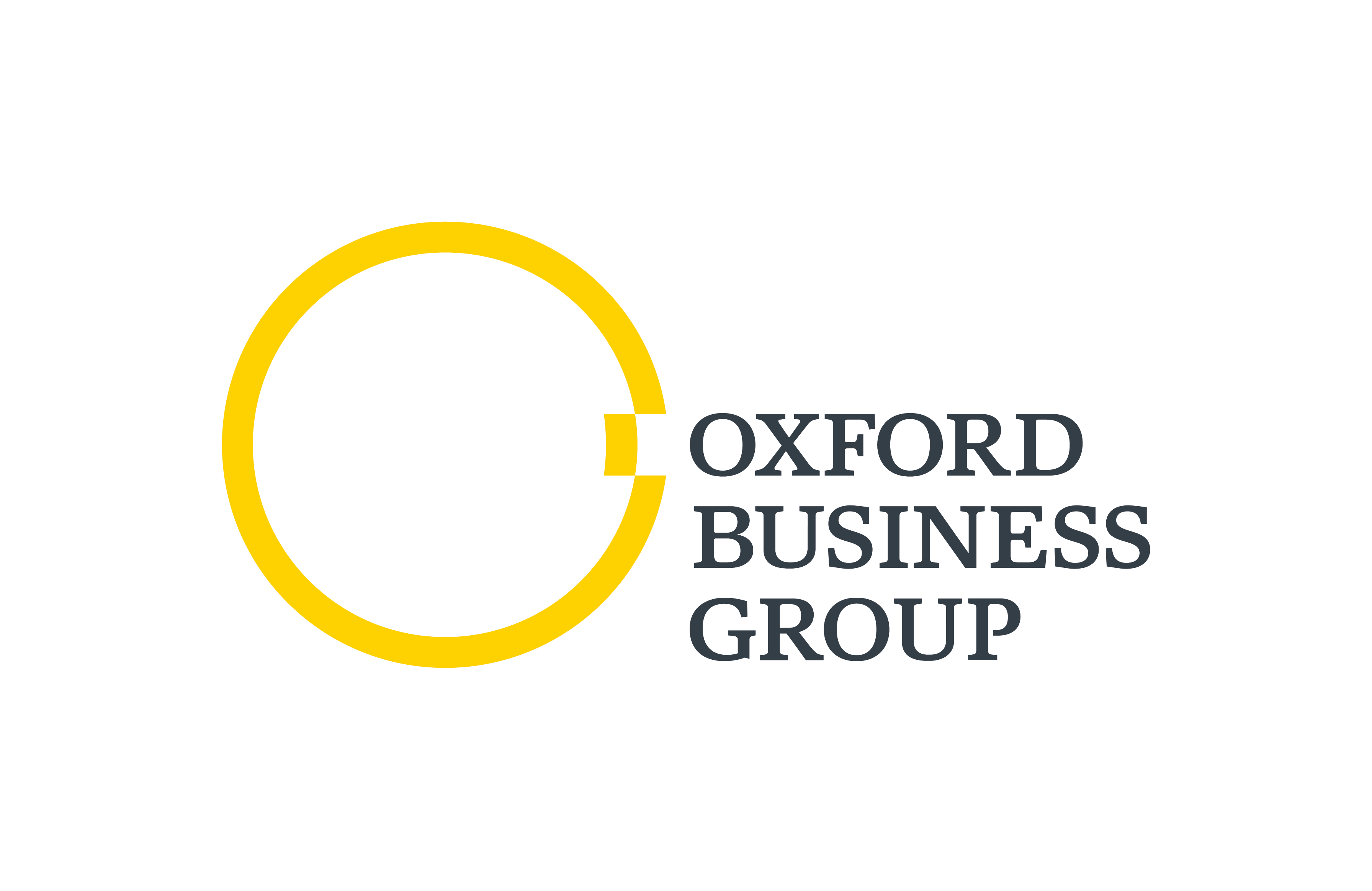 Oxford Business Group
Oxford Business Group (OBG) is a global publishing, research and consultancy firm, which publishes economic intelligence on the markets of Asia, the Middle East, Africa, Latin America and the Caribbean.
OBG offers comprehensive analysis of macroeconomic and sectoral developments, including banking, capital markets, energy, infrastructure, industry and insurance.
OBG's acclaimed economic and business reports are the leading source of local and regional intelligence, while OBG's online economic briefings provide up-to-date in-depth analysis. OBG's consultancy arm offers tailor-made market intelligence and advice to firms operating in these markets and those looking to enter them.
Visit Website: www.oxfordbusinessgroup.com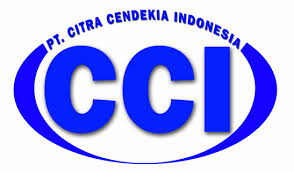 Citra Cendikia Indonesia
P.T. CITRA CENDEKIA INDONESIA (PT. CCI) is an independent consulting firm especially offering Business Consulting (BC) and Credit Information Services (CIS) with commitment to help our clients to do starting, expansion and maintaining their businesses in Indonesia by providing comprehensive, accurate and reliable
Visit Website: http://www.cci-indonesia.com/

PetroEnergy
PetroEnergy, Window to Indonesian Oil, Gas & Energy Business
PE PetroEnergy from this time and on is our trademark for each business publications that we create to meet every single needs of oil, gas and energy society serving and at the same time as the window to Indonesian oil, gas and energy business.
By going extra mile, we provide the up-to-date digital news and informations of oil, gas, and energy through our main website: www.petroenergy.id,
as well as in three integrated packages:
e-technical data magazine
e-annual PetroEnergy EP directory
e-wall map of Indonesian petroleum working area
We are committed to provide you only rich and reliable informations as it is our main purpose.



Global Shipping Careers
Job Portal for Shipping Marine Maritime Offshore Oil & Gas Jobs
www.globalshippingcareers.com list vacancies from prominent companies, leading recruitment organizations & crewing companies around the world.
Job seekers
Whether it is in a vibrant maritime hub such as Singapore, London, Hong Kong & Oslo or sailing in a super yacht in Mediterranean find your dream job 24/7 ease of a click.

Recruiters
Maritime recruiters can source talent around the globe at ease of a click by advertising vacancies with us. Whether it is a Technical Superintendent in Singapore, Terminal operations manager in Dubai or Marine Engineer in Brazil, we connect them all. Join the elite recruiters and find the ideal candidate swiftly, to get a FREE trial account contact us.


Sailor Today
Sailor Today is a monthly international shipping magazine published from Mumbai, India. Sailor Today (since 1991) is committed to journalism of integrity and providing accurate information to the shipping community and to give the Seafarer a voice.
Sailor Today is dedicated to seafarers and directed towards Shipping, Ship Management, Ship building, Ship repairs, Ship Chandling, Ports, Chartering, Surveying, Maritime Equipment and Maritime Training Institute, Ship-owners and managers, Shipbuilders and repairers and Marine equipment manufacturers.
Sailor Today enjoys a readership of over  55,000 worldwide – with distribution in India, U.S.A, U.K, Hong Kong, Singapore, Dubai, Bangladesh and Srilanka.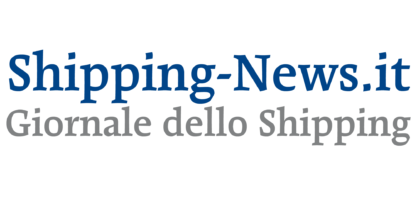 Shipping-News.it
Shipping-news.it is an Italian online magazine dealing with shipping, the port facilities, logistics and intermodal transport. It has a free newsletter service
Website: www.shipping-news.it

LAUTINDO
Lautindo, ultimate ocean media from Indonesia | Portal | Lautindo.com – ocean news and knowledge, a trustable update media with verified sources and reliable informative content features. The readers come from INSA & Persatuan Pengusaha Pelayaran Niaga Nasional Indonesia [Shipowners association] | IPERINDO [shipbuilders – shipyards association]  |  PIKKI / ISCIA [Ships component and parts association] and generally the readers are business owners, professional, governments, lecturers, maritime-related association – institution, especially Indonesia Ministry Coordinator of Maritime and Resources with Under Co Ministry and also Indonesia State-owned Enterprise Ministry. Lautindo focus on Ocean Maritime: Maritime Axis | Maritime Industry | Maritime Technology | Maritime Tours | Maritime Events | Maritime Related Resources |
visit website: http://lautindo.com/
Defence-Technology.com
In the realm of defence, where innovation is rapid, defence technology stands adept at conceptualizing unique ideas relevant to the B2B space.
With services like search engine optimization, social media marketing, e-mail marketing, banner advertising and event marketing within our platform, http://www.defence-technology.com/ has created a recognition that spans over a global audience, thereby revolutionizing how businesses transact

The World Marine Power Directory